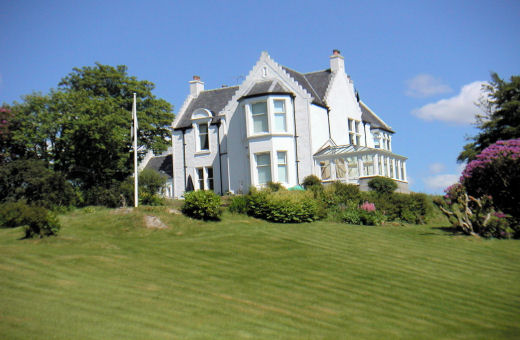 Sithe Mor House
Elegant Victorian Scottish Country House yet complete with all the 21st century luxuries... wonderful linen, fabrics and the most comfortable beds. C P Hart bathrooms including Jacuzzi, multi jet shower etc.
Truly magnificent location actually situated on the shores of Loch Awe with own bay, beach, jetty and private fishing rights. You can even arrive by sea plane if you want to.
Very large en suite bedrooms with 20 ft domed ceilings and overlooking the adjacent loch.
Antiques, oils, portraits and antlers... a proper family Scots Baronial style home oozing the Highland tradition.
One of the prettiest houses in Argyll.
Enthusiastic and polished hospitality.
Such incredible luxury and surroundings yet so very affordable...just check our tariffs.