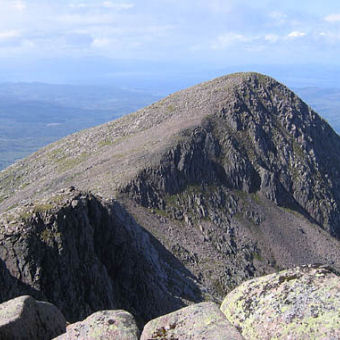 Activities
Walking
There are lovely local walks from Sithe Mor House of 30 minutes to 3 hours duration. For a walk afore dinner of say 30 minutes either:
Walk down to the Taycreggan Hotel (out of the Sithe Mor drive and turn left) and do walk in front of the hotel itself to the old jetty from where a ferry went to Portsonachan for over 500 years. On the way back walk down to Sithe Mor's bay and jetty. See the 110 year old Thames Skiff which we still use today. A clean walk with shoes but not heels. Or:
Go through the woods from the back garden and over the bridges and carefully through the path by the stream and then through the gate and up the hillock to the cairn (burial stones) from where you can see the loch in both directions and the mountain Ben Cruachan behind you. Take the camera! Stout shoes or wellies.(happy to lend you some wellies).
There are beautiful forestry commission walks (1 hour to 3 hours) from Delavich, which is 10 minutes drive away. We can give you a F/C plan
For the really adventurous the mountain Ben Cruachan at 3,700 feet high beckons. This is no mere walk but only for the experienced and will take 7 hours+. You must be properly equipped and very fit.
Fishing and Boats
"Nothing quite so nice as messing about on the water" Kenneth Graham
Fishing on Loch Awe is by permit only as the loch is entirely in the possession of the riparian owners. Sithe Mor House of course abuts the loch so we are a riparian owner and have our own fishing rights, which extend to the whole of the waters. If you'd like to fish let us know and we can issue you with a chitty to show to the water bailiffs.
Boats can be hired from a jetty in Delavich and we'll happily telephone ahead for you.
Great cruises down Loch Etive from Taynuilt 15 minutes away
The loch can be dangerous so always wear a life jacket
If we're going out in the skiff or the motorboat you're most welcome to come
We have no fishing tackle ourselves: "fishing to me is one jerk on the end of a line waiting for a jerk on the other end of the line" Groucho Marx.
Croquet
Great Jacques croquet set is in the summerhouse.
Don't ask John to play, he's vicious and mean but especially so when playing croquet.
Places to Visit
Car Journey Times
Kilchrenan: 2 minutes.
Taynuilt: 15 minutes.
Oban: 30 minutes.
Inveraray: 45 minutes.
Fort William (ugh!) 1hour 15 minutes.
Glen Coe: 1 hour 15 minutes.
Loch Lomond: 1 hour.
Glasgow: 2 hours.
Island of Mull: 40 minutes plus ferry 40 minutes.
Taynuilt ****
Small village which has great delicatessen, butcher, outdoor clothing shop and a very good antique shop. Superb tea shop with great toasties
Bonawe Iron Furnace: a great Industrial Heritage site, well worth a visit. Founded in 1753 with production ceasing in 1876.
Loch Etive cruises: reaches parts of the loch inaccessible by road. Seals otters and all other wildlife.
Inverawe Smokery: Royal warrant to the queen for supplying smoked fish. Also has tearoom and nature trails.
Inveraray *****
Inveraray Jail: award winning attraction. See life in a 19th c prison and listen to actual former trails.
Crarae Gardens: a few miles away is one of Scotland finest gardens.
Kilchurn Castle***
On the way to Inveraray at the top of Loch Awe in a spectacular setting is the most photographed ruined castle (15th c) in Scotland, always on cards and choccy boxes. It's on a promontory and you can reach it on foot.
Island of Mull*****
Mull Rail: when you alight from the ferry you can get a combined ticket for Torrosay and the miniature train which takes adults too!
Tobermory: nice non tacky shops. Can be reached by bus if you have gone over as a foot passenger.
Staffa likewise.
Sea Life Sanctuary, Barcaldine. ***
Over the Connel Bridge and about 20 minutes drive. Great for the kids. Over 30 displays of different types of fish and sea life - Very professionally undertaken.
Cruachan Hydro Scheme Pass of Brander (between Taynuilt and Loch Awe village)**
Amazing hydro scheme actually inside the mountain.
St Conan's Kirk, Loch Awe village ***
Fascinating Victorian church made grander by a local worshipper plagiarising architectural styles from most churches in Scotland! Has everything from monastic cloisters to high Gothic!
Oban****
"We declare Oban to be one of the finest places we have ever seen" said Queen Victoria.
A lovely unruined town in a beautiful setting of a wide crescent-shaped bay backed by steep hills. Gets crowded in the summer; population doubles at that time to 18k!!Gateway to the highlands and islands, it's a very busy port for ferries.
McCaig's Folly:
dominates the town looking like Rome's Coliseum. Good view from there but walk up, the streets are too narrow to take the car.
Rare Breeds Park:
rare breeds of animals with pets area.
Oban Distillery:
one of the classic 6 malts of Scotland.