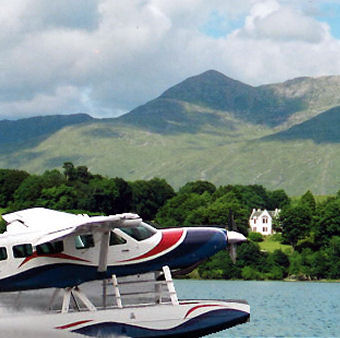 Guests' Comments
UK Guests
"I hate to gush. You know all about the beauty of the place etc...all that is great, but its your grace as hosts that really matters; that's why it all works so well"

"It was with a real sense of regret that we said our farewells. Where else could we have found the heady mixture of good company, lovely food, finest wines and a truly beautiful house"

"Our stay at Sithe Mor was a unique find. You made us feel so welcome, we could not have asked for more"
"Beautiful house, great views from so many rooms and a good time. What more can you want?"

"A magical highland hideaway!"

"Such warm friendly people in highland country house. Better than we could have hoped for in our wildest dreams"

"A very happy home that embraces guests"

"Idyllic retreat yet so accessible from Glasgow"

"The kindest hospitality anywhere. Such a happy house"

"Thank you for the walk, whisky, wonderful weather, warm welcome and the wellies"

"Simply wonderful. a real treat that exceeds all your expectations however high"
"It's the warmest welcome we've had anywhere. A few minutes later we're sitting in their conservatory, overlooking Loch Awe, enjoying a pot of tea, delicious home baking and 'a wee dram' to refresh us after our long drive. We fell in love with Sithe Mor." Hugh Taylor laterlife.com
We have guests from all over the world...
"The highlight of anywhere we stayed in the UK"

"We so enjoyed your hospitality in your picturesque setting. Move over Brigadoon!"

"Thank you for your wonderful introduction to the highlands with all its beauty matched by your polished hospitality"

"Thank you to Patsy for being so attentive and patient. Thank you to John who has introduced us to Scottish traditions and let us wear kilts for dinner"

"Such a warm welcome. Such a comfortable week and great cooking in such luxury"

"Scotland is lovely but to meet you was our real souvenir"

"You are gracious and great fun"